Speed Dating Events For All Ages
The Fort Worth Dating Company Special Dating Programs: Speed Dating and Singles Travel
We separate ourselves from other dating websites because we are more than just a dating website. We go beyond the same old singles mixers and cheesy events to bring you a full-service company that works for you. We actually care about your success and growth of your love life. With us, you are not a case file or a number. You are a real person looking for love, just like many of us, and we are here to help you every step of the way. Part of that assistance is going beyond the standard local dating events and providing you with our special speed dating and singles travel events several times a year.
The Fort Worth Dating Company Speed Dating: Fast-Paced, but Never Rushed!
Speed dating events are fun and easy-going. A casual way for you to make new friends and potential matches. This isn't an event where you are crammed into a small room with even smaller tables and pushed from one weirdo to the next. This event is carefully selected and curated, and we create an atmosphere that elicits conversation and sharing.
That's not how The Fort Worth Dating Company works, that's not how we treat our valued members, and that's not what you will ever find at one of our carefully organized, professionally hosted, and most of all fun, speed dating events.
We create a fun environment that is casual and exciting
You will meet six different partners in an hour – the pace is quick, but you're not rushed
Other participating members are chosen by similar age and profiles
Our speed dating hosts are attentive and helpful
Drinks, appetizers, and fun location included
We provide everything you need to connect with someone special and have a fun and active time while you're doing it!
The Fort Worth Dating Company Singles Travel Events: Romance on the Road!
We also like to shake things up for our members with our singles travel events, which take the dating game on the road:
Dating cruises
Vegas excursions
Trips to Mexico
Local casino nights
Outdoors and adventure locations
You focus on fun, adventure, and creating new memories with new friends. We'll take care of all the details, including making travel arrangements, coordinating events, and making sure you are well taken care of.
Two more great ways that make it easier and more fun to make a match and find that special someone you've been looking for. Let us know when you're ready to dive in, we can't wait to get to know you better!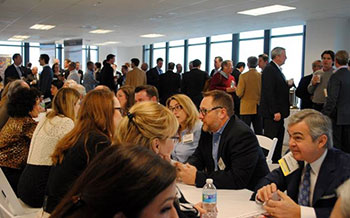 Focus on finding your romantic spark with our fun events and adventurous dating trips. Let us take care of all the details. Our job is scheduling travel arrangements, coordinating events, and making sure you are well taken care of.
Speed dating and our travel getaways are just two of the exclusive benefits we offer our members. Take advantage by submitting your application today!